Our Government Eliminator Pro 5″ Forged slide are available in 416 Stainless. Slides are chambered in 45 acp are drop in ready with minor fitting if any.
Our .45 slides are finished and ready for the frame of your choice. They start as high quality forgings for extra strength, then are heat treated to Rc 38-41 before machining. Slides are bead blast for a non glare Matt finish. Comes with front and rear cocking serrations for a more clean look. Front and rear sights are pre cut for Novak sights of your choice. Series 70 slide
*OPTIC NOTE*
1911/2011 Slide dimensions are to narrow to direct mount a RMR style optic to it. Installation will require an additional mounting plate.
Most popular is by Trijicon comes standard with night sights. Trijicon mount has intergraded rear with tall front to cowitness or for suppressor height.
https://www.trijicon.com/products/details/ca428-c-600757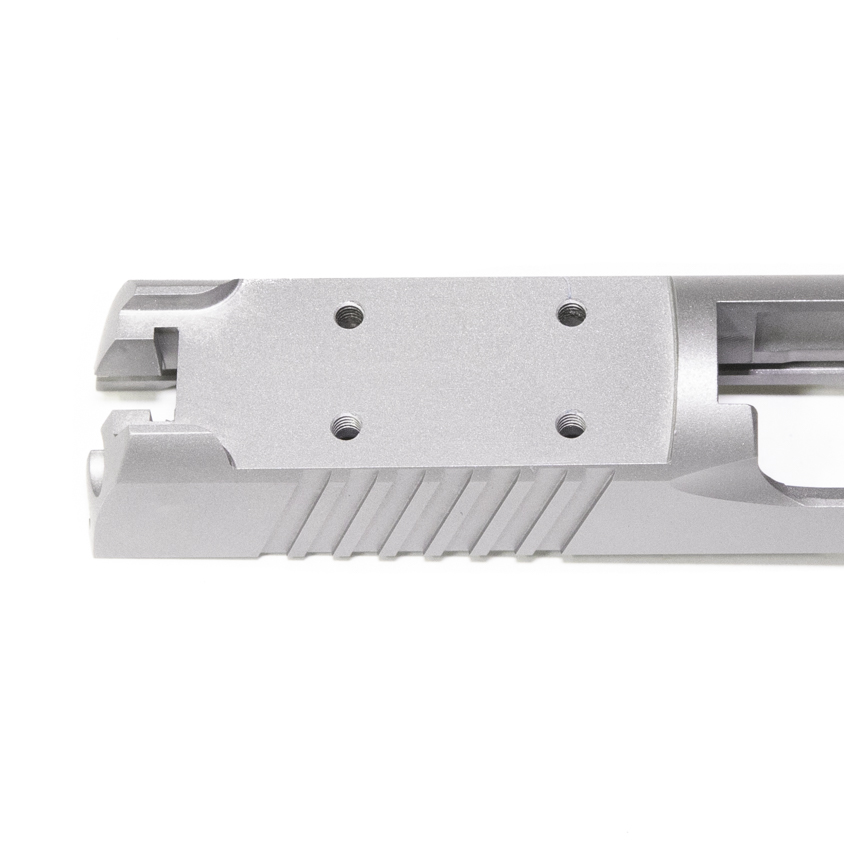 The rear of the slide is milled out to accept the reddot plate and must be used to mount an optic.